6S-B
Mobile offline filtration system
Dimensions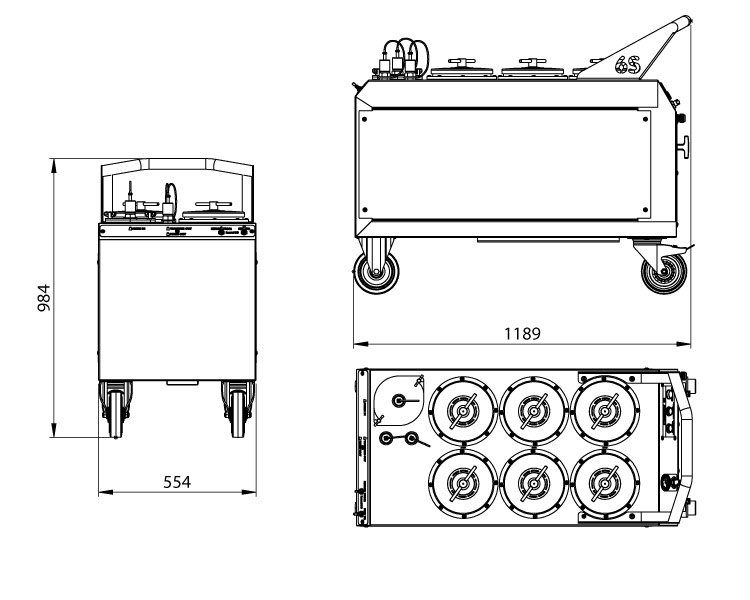 Description
The 2S-500B is designed for the offline filtration of systems up to 10,000 litres. It is resistant and is made from stainless steel. Its average filtration is 750 L/hour.
It is supplied with 6 SDFCU filter elements
Features
Simple installation and used on many systems
Designed to operate continuously
Pneumatic pump for a fast transfer of fluids
High capacity pre-filter with several reusable bag filters (50 to 500 microns)
High pressure protection and when used dry
Timer if the filters are clogged
Modular pump installation – available options 110 V & 230V (50/60Hz)
Easy to take samples or connect to a particle counter to check the condition of fluids in real time (ISO Code / NAS and moisture content)
Interested in this product?
Please contact us to discuss this further. We will provide a detailed proposal that meets your needs.